Learn more about the program
Change Corps Academy recruits, trains and places young organizers in key locations to work on issues from gun violence to women's health. Our training consists of classroom briefings, discussions and role-plays complemented by guided work in the field — all led either by our staff or by other talented and experienced organizers leading the social change movement. When their training is complete, our organizers will have an opportunity to become part of a wave of new organizers who will keep pushing and prodding our country forward for years to come, as we will also help place Change Corps Academy graduates into leading organizations and campaigns.
Our trainers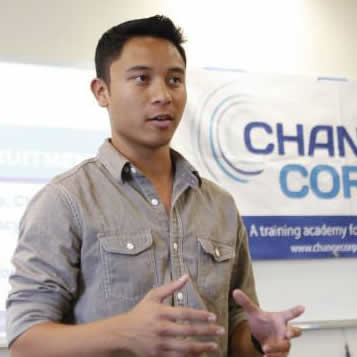 Manny Rin
Manny is the executive director of Change Corps. Manny got his start organizing in 2009 with the California Public Interest Research Group (CALPIRG). During his time with CALPIRG he recruited and trained hundreds of student activists on college campuses across the state, running projects that have registered thousands of students to vote and campaigns to protect California's air, water and environment.
He joined Change Corps in 2014 and has since led campaigns with MoveOn.org Political Action to get out the vote in swing states in 2014, Everytown for Gun Safety to pass gun safety legislation in Oregon, and Population Connection to defend women's rights. Manny has also managed Change Corps' recruitment efforts since 2015. Manny attended the University of California – Davis, where he studied Environmental Policy.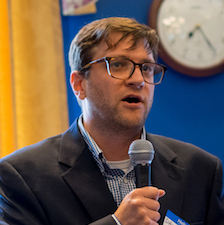 David Rossini
David is the president and co-founder of Change Corps, as well as the Vice President & Director of State Offices for The Public Interest Network, where he oversees the staff and program work of The Public Interest Network's 20 state offices. David has trained hundreds of new organizers, helping to launch their careers in organizing. In 2012, he launched Fair Share's citizen outreach efforts, and helped run the field operation for The Public Interest Network's efforts to help re-elect President Obama.
A graduate of Vassar College, David lives in Denver with his wife and daughter, but still closely follows his beloved Boston sports teams.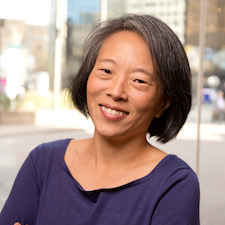 Faye Park
Faye is on the board for Change Corps, and also serves as the Chief of Staff for The Public Interest Network. Faye oversees the unglamorous but necessary work of preparing budgets, monitoring expenses, recruiting staff, managing their pay and benefits, and hundreds of other tasks that make all of our higher-profile work possible. Over the years, Faye has groomed a number of department directors into successful staff managers who recruit and oversee staff, pursue unique missions, develop and adhere to budgets, and develop analytics tools to evaluate performance. She lives in Denver, where she enjoys cooking, traveling, taking care of her family's chickens, and running, despite being "really slow."
Our guest trainers have included: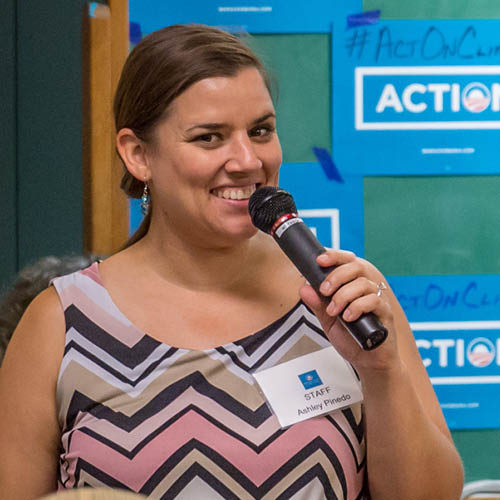 Ashley Pinedo
Ashley is the national training director at Organizing for Action, a grassroots organization dedicated to training a generation of community organizers ready to civically engage and fight for change at the grassroots level. At OFA, Ashley oversees a training program that equips volunteers across the country with the skills they need to win issue campaigns (including advanced strategic planning, press outreach and digital organizing), brings talented new organizers into the progressive movement, and nurtures the skills of leaders already working in the progressive world. She also teaches a course on Issue Advocacy and Community Organizing at the University of Chicago Harris School of Public Policy.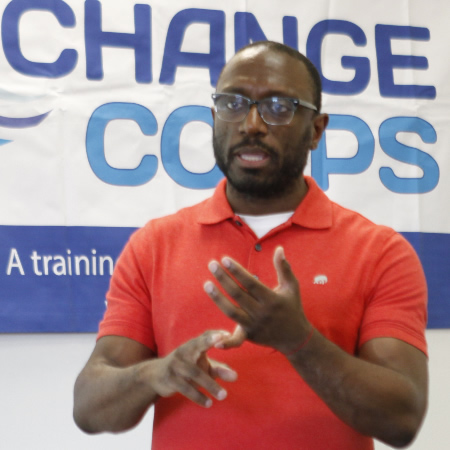 Michael Crawford
Michael Crawford is the director of online programs for Freedom to Marry, where he manages the organization's websites, email program, online fundraising and social media presence. He has a wide range of experience in political advocacy, new media and grassroots organizing. He was a leading strategist for the successful campaign to win freedom to marry in Washington, D.C., and co-founded D.C. for Marriage.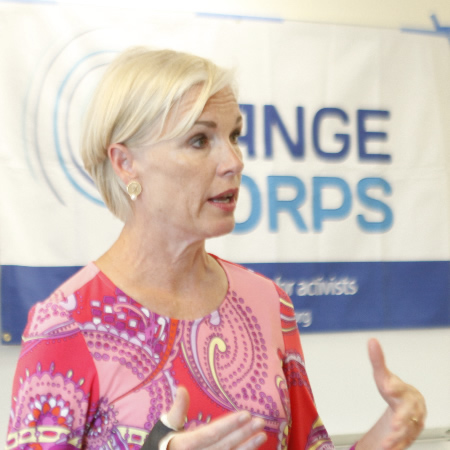 Cecile Richards
Cecile Richards is the president of Planned Parenthood Federation of America and Planned Parenthood Action Fund. She is a nationally-respected leader in the field of women's health and reproductive rights, and, as president of Planned Parenthood, leads a movement that has worked for nearly 100 years to build a safer and healthier world for women and teens.
And many others, including…
Kirk Adams, executive vice president, SEIU International
Jim Dean, chair, Democracy for America
Bill McKibben, co-founder, 350.org
Ilya Sheyman, executive director, MoveOn.org Political Action
Van Jones, CNN political contributor